Tell Congress: Stand Up for American Jobs and Freedom
Stop the Threat to American Jobs & Sovereignty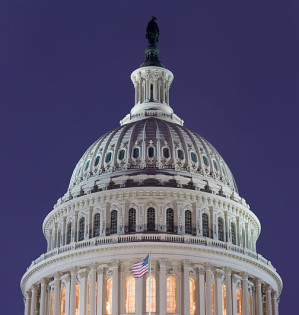 President Obama is negotiating one of the largest international agreements in the history of the United States. Known as the Trans-Pacific Partnership, or TPP, this agreement threatens American jobs and surrenders American sovereignty to an international authority.
TPP will hurt American business owners, Americans who work for a living, and our ability to govern ourselves as an independent nation.
Email your representatives in Congress and urge them to oppose the TransPacific Partnership and stop this unconstitutional threat to U.S. jobs and national sovereignty.
Post Public Comments
Public Comments (35,950)
Feb 20th, 2017
Someone from Las Vegas, NV writes:
Americans First Now Obama should be tried for treason against the US
Jan 27th, 2017
Bob H. from Lawrenceburg, TN writes:
I did not vote for Trump but appreciate his work on TTP.
Dec 28th, 2016
Corinne S. from Pinellas Park, FL writes:
Its time congress actually did their jobs by protecting the American people and their jobs!, Stop takibg companies out of America into other countries or soon America will be a third country.
Nov 3rd, 2016
Someone from Miami, FL signed.
Oct 21st, 2016
Alejandro G. from Fort Worth, TX signed.
Oct 3rd, 2016
Peter mary c. from Hoosick, NY signed.
Oct 2nd, 2016
David H. from Buffalo, NY signed.
Sep 30th, 2016
C R. from Waukegan, IL writes:
No TTP. Enough selling us down the river.
Sep 30th, 2016
John F. from Huntington Beach, CA writes:
Sep 16th, 2016
Someone from Bernice, LA writes:
I want a mechanical job.because I have experience of mechanical jobs.