Tell Congress: Stand Up for American Jobs and Freedom
Stop the Threat to American Jobs & Sovereignty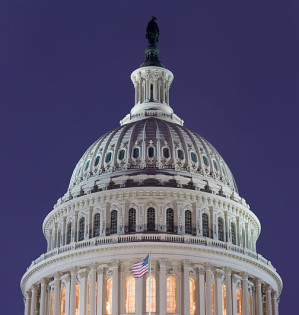 President Obama is negotiating one of the largest international agreements in the history of the United States. Known as the Trans-Pacific Partnership, or TPP, this agreement threatens American jobs and surrenders American sovereignty to an international authority.
TPP will hurt American business owners, Americans who work for a living, and our ability to govern ourselves as an independent nation.
Email your representatives in Congress and urge them to oppose the TransPacific Partnership and stop this unconstitutional threat to U.S. jobs and national sovereignty.
Post Public Comments
Public Comments (35,955)
Aug 30th, 2017
Someone from West Palm Beach, FL writes:
Hi Steve here, I want to help INCREASE your online exposure by creating a custom animated PROMOTIONAL video for your business. These type of videos are very powerful to get your message out visually to help increase your revenue. Below is a YouTube playlist of over 50 videos we created. https://youtu.be/swxbZ713KgU?list=PLTQtz3l0RWCvnHp7O_C5De1yVVZTL99Kt Reply to this message to discuss this.
May 29th, 2017
Someone from Daphne, AL writes:
With As Much As Obama has Screwed America and The People of America Why Would You Even Consider anything that Treasonous Monster in to Do Any Deals To Put The Final Nails Coffins ........ Keep Him Out ........ Why Is Obama NOT IN PRISON
May 29th, 2017
Someone from Mobile, AL signed.
May 29th, 2017
KRISTIN N. from Sarasota, FL writes:
Mar 28th, 2017
Someone from West Palm Beach, FL writes:
Hi, My name is Steve I'm writing you a quick message here on your American Jobs Alliance | Rally Congress page instead of calling you. We want to bring more exposures to your website obamatrade.com. We create custom engaging animated business videos for businesses like yours to help increase exposures online. Watch our video samples, and contact us on our site's quote form to discuss this http://stevewebjobs.com/ We can create a great video like the ones on our site for you. All videos we create are custom made base on your requirements; all videos include royalty free music, sound effects, hand drawn illustrations (sketch videos only), custom animations, pictures, business logo, a male or a female voice over, and full 1080p HD quality. The video will drive more traffic to your website and help you earn more from your business. Most website visitors would rather watch a video that explains your products or services than to read the content of your website to know what you're offering. Help me help you! Visit our website to see how we can help you. http://stevewebjobs.com/ Thank You, Steve S.
Feb 20th, 2017
Someone from Las Vegas, NV writes:
Americans First Now Obama should be tried for treason against the US
Jan 27th, 2017
Bob H. from Lawrenceburg, TN writes:
I did not vote for Trump but appreciate his work on TTP.
Dec 28th, 2016
Corinne S. from Pinellas Park, FL writes:
Its time congress actually did their jobs by protecting the American people and their jobs!, Stop takibg companies out of America into other countries or soon America will be a third country.
Nov 3rd, 2016
Someone from Miami, FL signed.
Oct 21st, 2016
Alejandro G. from Fort Worth, TX signed.