Laura Ingraham: GOP blunder in pushing for Obama's fast track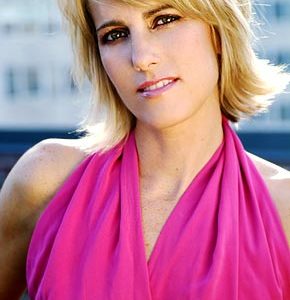 LauraIngraham.com
GOP blunder in pushing for Obama trade fast track
Just when you thought the GOP had learned the perils of giving Pres. Obama more authority over the U.S. economy, they bow down to the altar of free trade fanaticism. From today's Inside US Trade:
Baucus Says Fast-Track Deal With Camp Close; Introduction This Year
Posted: November 14, 2013
Senate Finance Committee Chairman Max Baucus (D-MT)today (Nov. 14) said that he is "very close" to reaching an agreement on a fast-track bill with House Ways and Means Committee Chairman Dave Camp (R-MI), and that they will introduce the legislation before the end of the year, though a committee markup remains uncertain.
"Chairman Camp, and hopefully with others, we'll introduce a bill this year," Baucus told reporters after speaking at the U.S.-Japan Business Conference in Washington. "I don't know if we can get it marked up this year, but [we] certainly will introduce a bill this year," he said.
One informed source said this week that Camp seems interested in having Finance Committee Ranking Member Orrin Hatch (R-UT) as a cosponsor on the bill.
Baucus' comments made clear that work on a fast-track bill, which had earlier involved the staff for the four committee leaders, have largely shifted to a process between Baucus and Camp. Ways and Means Ranking Member Sander Levin (D-MI) this week said that talks between all four committee leaders are at a stalemate and that he has moved to other discussions.
Ways and Means trade subcommittee Chairman Devin Nunes (R-CA), who also spoke to reporters after delivering separate remarks at the same U.S.-Japan conference, said there has been "great progress" between Camp and Baucus on a bipartisan fast-track bill. He also said the talks are "very close" to an agreement, and that "we basically know what needs to be in the agreement."
But he made clear that other issues were taking precedence over fast track, also known as Trade Promotion Authority (TPA). "We are taking up so much time between tax reform, [the health care law] and the [Internal Revenue Service] scandal, you could understand why all that... has to take precedence," he said.
Nunes, in his remarks to the conference, put the onus squarely on the Obama administration to get TPA through Congress and said the White House was not currently doing enough in that regard. "At this point we still don't have an agreement to get a [fast-track] bill," he said. "That's going to have be done and it's going to take the White House I believe to get more engaged."
Asked about a wave of criticism of fast track in the House, Baucus said he would listen to critics and try to write the legislation in a way that takes their demands into account. But he made clear that, in his mind, getting a fast-track bill approved by Congress is the more important consideration.
"We have to pass TPA if we're going to agree to [a Trans-Pacific Partnership agreement] and the European agreement as well," Baucus said. "So it's listening to those who have concerns and then . . . writing the legislation . . . in a way that keeps those concerns into consideration. But the overriding concern in my judgment is we clearly have to pass it."
In his remarks to the U.S.-Japan business conference, Baucus drove home the point that Congress needs to pass fast track now. "We need TPA to bring home trade agreements that work for the United States, and we need it now. Now is the time," he said.
Notice that 151 Democrats are demanding that Congress be given more power in trade negotiations, while the Republican who heads the Ways and Means Trade Subcommittee (Devin Nunes) is complaining that Obama isn't pushing hard enough for fast-track. Why would a Republican want to give Obama more power to negotiate treaties that can't be amended by Congress?
LauraIngraham.com November 14, 2013