Protect our Farms and Food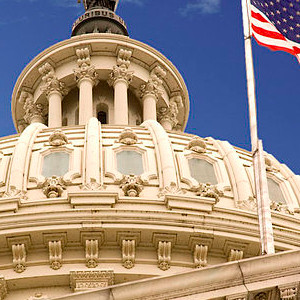 The Trans-Pacific Partnership: Threat to Local Agriculture, Food Sovereignty and Food Safety
The Obama administration is in the closing stages of negotiations on the Trans-Pacific Partnership (TPP), an agreement with 10 other countries that dwarfs any previous U.S. trade agreement since we joined the World Trade Organization. TPP is bigger than NAFTA (the North America Free Trade Agreement) and it now includes both Mexico and Canada.
Its environmental, social and political significance will probably be greater than any measure coming before Congress this year.
Under the Trans-Pacific Partnership (TPP) agreement, transnational agribusiness giants and foreign investors would gain power to:
Acquire land, natural resources, factories without government review
Be compensated for loss of "expected future profits" due to health, labor & environmental laws
Patent GMOs, seed stocks and organisms even if U.S. courts rule otherwise
Overturn country of origin & GMO labeling requirments
Overturn laws limiting the use of hormones, antibiotics and other additives in agriculture, and requiring humane treatment of farm animals
Ban Buy Local and domestic content rules.
TPP would hurt local agriculture and promote industrial agriculture. State and local governments use Buy Local procurement programs to give small local farmers access to markets, such as schools and other government institutions, that have been dominated by giant processors. These Buy Local programs would be outlawed as "illegal barriers to trade."
TPP would lead to increased imports of unsafe food and agricultural products that do not meet even minimal U.S. standards.
TPP would lock in limits on our ability to ensure imported food safety. TPP's globally binding rules place limits on what safety standards the United States can require for imported foods and how much inspection is permitted. U.S. laws that have the effect of limiting food imported to the U.S. market would be subject to challenge as "illegal trade barriers" before foreign trade tribunals.
A major goal of multinational corporations for the TPP is to impose a set of globally binding rules and the means of private enforcement through the notorious "investor-state" system.

Under this regime, foreign investors and corporations can skirt domestic courts and laws, and sue governments directly before tribunals consisting of three private sector lawyers operating under World Bank and UN rules. These tribunals could overturn state and federal laws and demand taxpayer compensation for any domestic law that investors believe will diminish their "expected future profits."
Secrecy is the by-word with the TPP negotiations. Even members of Congress that will be called upon to vote on the agreement have been given no better access than the general public. However, some 600 or so corporations that have signed non-disclosure agreements are privy to what's going on and have input on the final result.
TPP is being advanced by transnational corporations and agribusiness to promote their interests.
It will severely harm local sustainable practices that pose an alternative model to industrial agriculture.