Use our tax dollars to Buy American, Build America, Defend America!
Buy American, Build America, Defend America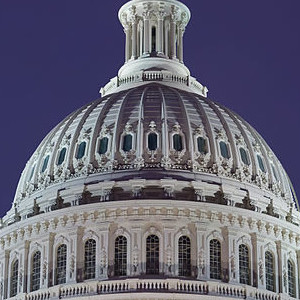 The Invest in American Jobs Act of 2011 (HR 3533) makes certain the materials that go into transportation projects are made in the USA.
Under the proposal, the requirement for U.S.-sourced construction materials would be expanded from 60 percent to 100 percent by fiscal 2016. The bill allows exemptions to the Buy American provisions if there is an insufficient supply of the needed materials or using U.S. materials would increase the cost of the project by more than 25 percent.
The bill "will ensure that all future bridges and similar transportation and infrastructure projects financed by U.S. taxpayers will be stamped 'Made in America' crafted with American workmanship, and will create and sustain good-paying jobs in our local communities – not overseas," said Rep. Nick Rahall, D-W.V., who is sponsoring the bill.
The measure was prompted by the outrageous use of Chinese steel to replace the San Francisco-Oakland Bay Bridge in July, creating about 3,000 jobs for the Chinese instead of U.S workers.
"We are no longer buying just cheap trinkets from China — we are literally buying bridges and major transportation infrastructure, while outsourcing innovation and capabilities that could be fostered and strengthened in the U.S.," Rahall said in a news release.
"At a time when more than 25 million Americans are unable to find jobs, are only working part-time, or have altogether given up hope of finding a job, it is appalling, offensive, and downright wrong to send our taxpayer dollars to China when they should be invested in U.S. companies here at home rebuilding America. This legislation will put a stop to this practice, help turn our economy around, and start to rebuild a major sector of our economy."
More than steel workers would benefit from stronger Buy American rules.
From seat manufacturers in Grand Rapids, Michigan, to workers building buses for New Flyer in St. Cloud, Minnesota., there are American businesses building important components of our transportation vehicles and underlying infrastructure. United Streetcar, which sold the first modern streetcar to Portland, Oregon, has a supply chain that includes 200 vendors in 20 states, employs union iron-workers and commands a growing customer base.
Transportation Committee Chairman John Mica (R-Fla.) says the highway bill is a key part of the House Republican leadership's jobs effort. Mica tells Politico "I'm basically for it," Mica said when asked about the plan... He said there could be issues with high-speed rail and bridge infrastructure that the U.S. may have difficulty producing, at least right away. "In principal, I'm a Buy America kind of guy."
The Berry Amendment Extension Act, HR 679, would apply Berry Amendment "Buy American" rules to the Department of Homeland Security. This important legislation protects our national security and American manufacturing jobs. It would put Americans back to work producing American made products as quickly as possible.
Originally enacted at the height of World War II in 1941, the Berry Amendment has served our nation well. It requires the U.S. Department of Defense and the U.S. Coast Guard, which is now within the U.S. Department of Homeland Security (DHS), to Buy American when it purchases a wide range of items.
But in August 2010, Homeland Security unilaterally rejected the Berry Amendment and its Buy American rules.
The "Berry Amendment Extension Act," HR 679, would expand the Berry Amendment to cover all agencies within DHS, including the Transportation Security Agency, U.S. Customs & Border Protection, U.S. Citizenship & Immigration Services, U.S. Immigration & Customs Enforcement, U.S. Secret Service, Federal Emergency Management Agency, and the U.S. Coast Guard.